Health starts from the inside
The most important relationship you have is between you and your body. And when you quiet the noise and listen to your body, you nourish yourself better. Help support your body with Centrum—vitamins and mineral supplements specifically designed with your body's needs in mind.1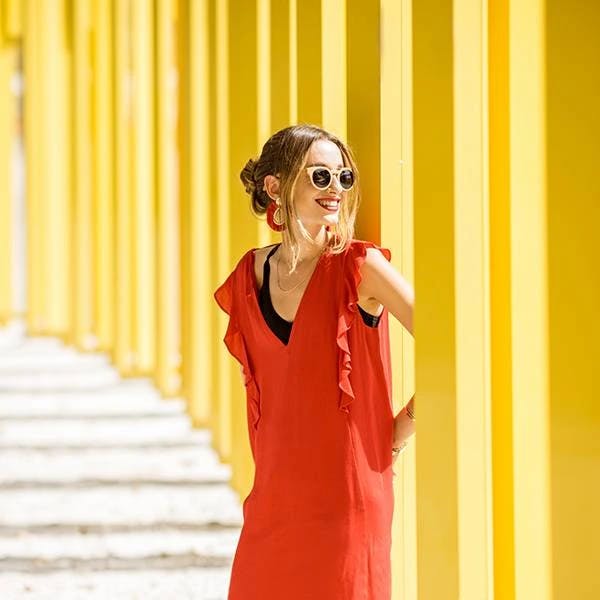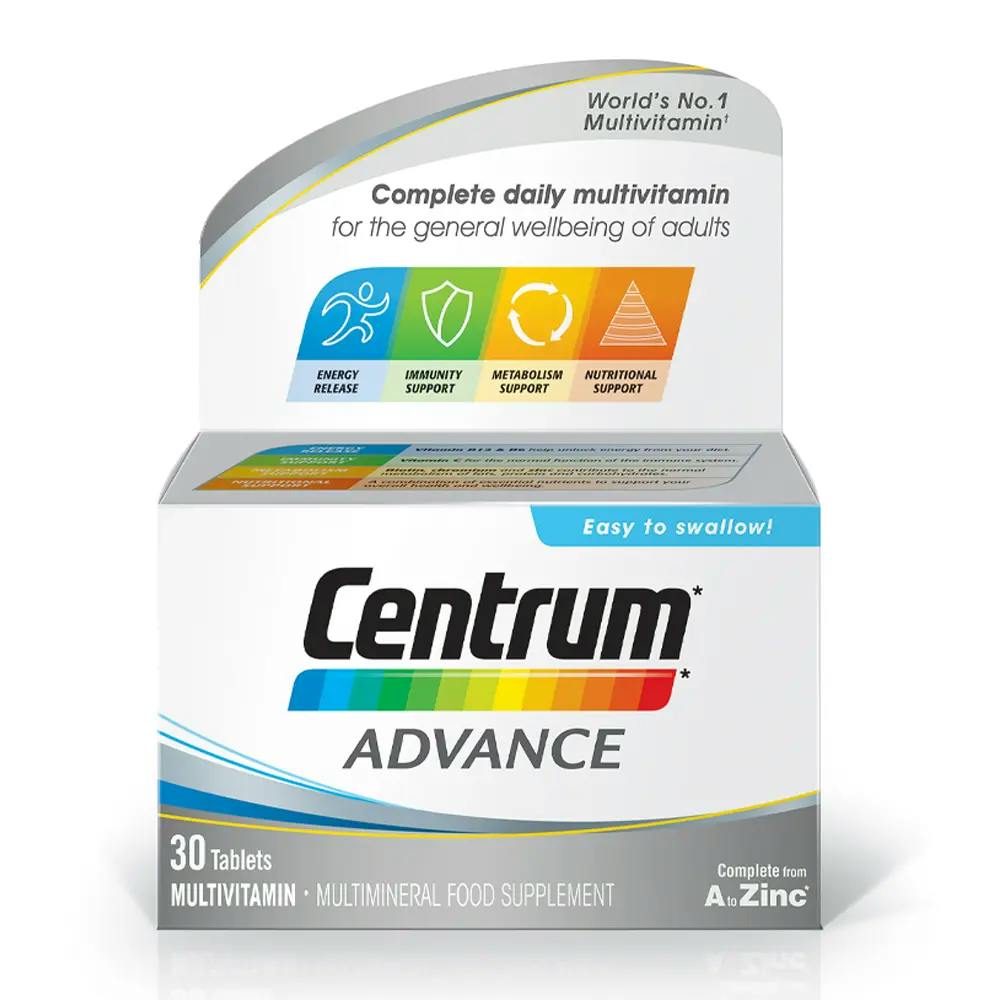 Centrum Advance
A complete daily multivitamin formulated with individual vitamins and minerals, including all essential vitamins. Centrum Advance contains nutrients which help fill nutritional gaps, help support daily energy release8, support normal immune function1 and assist in the body's metabolism of macronutrients10.

For Your Body's Needs

Committed to helping your body, we've crafted an array of vitamin and mineral supplements that work with your body and support your body's needs.1

Proven Nutritional Science

Through our expertise, we use the latest in nutritional science to carefully select nutrients that help to deliver vitamin and mineral supplements.

A Legacy of Health
For over 40 years, we've been in the vitamin and mineral supplement category and we have become the world's number 1 multivitamin brand.† With our scientific heritage, we provide you with tried and trusted products.
Multivitamins are intended to supplement your diet and should not be regarded as a substitute for a varied diet and a healthy lifestyle.
Contains vitamin D which contributes to the normal function of the immune system
Contains Iron which contributes to normal formation of red blood cells and haemoglobin
Contains Calcium, Magnesium and Vitamin D which contributes to normal muscle function
Contains Vitamin B6 to help regulate hormonal activity
Contains Calcium, Vitamin D and Vitamin K to help maintain normal strong bones
Contains Vitamin D essential for normal growth and development of bones in children
Vitamin C, Vitamin E, Selenium and Zinc all contribute to the protection of cells from oxidative stress
Contains vitamin B6 and B12 to help release energy from food and contribute to overall health
Contains vitamin D, C and zinc which contributes to the normal function of the immune system
Biotin and zinc contribute to the normal metabolism of fats, protein and carbohydrates
Biotin and zinc help to maintain normal hair and skin. Selenium helps to support normal nails.
Pantothenic Acid contributes to normal mental performance.
Vitamin A and riboflavin help support normal vision
Vitamin B1 (Thiamine) to support normal heart function
Vitamin B12 which contributes to the reduction of tiredness and fatigue
Iron contributes to normal cognitive function.
The profiling is only for the recommendation of suitable products. No data is stored.
†Based on worldwide value sales of the Centrum range. For verification please contact mystory.gb@haleon.com