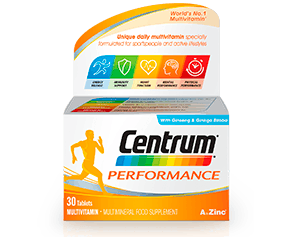 High-quality daily multivitamin with Ginseng to help support the physical demands of an active lifestyle

This unique multivitamin contains 21 essential nutrients plus Ginkgo Biloba which helps maintain an active mind and Ginseng to support the physical demands of an active lifestyle.1
Special micronutrient formula supplemented with ginseng & ginkgo biloba extracts
Backed by over 35 years of nutritional expertise
Supports the needs of adults with active lifestyles
Micronutrients to support Physical and Mental Performance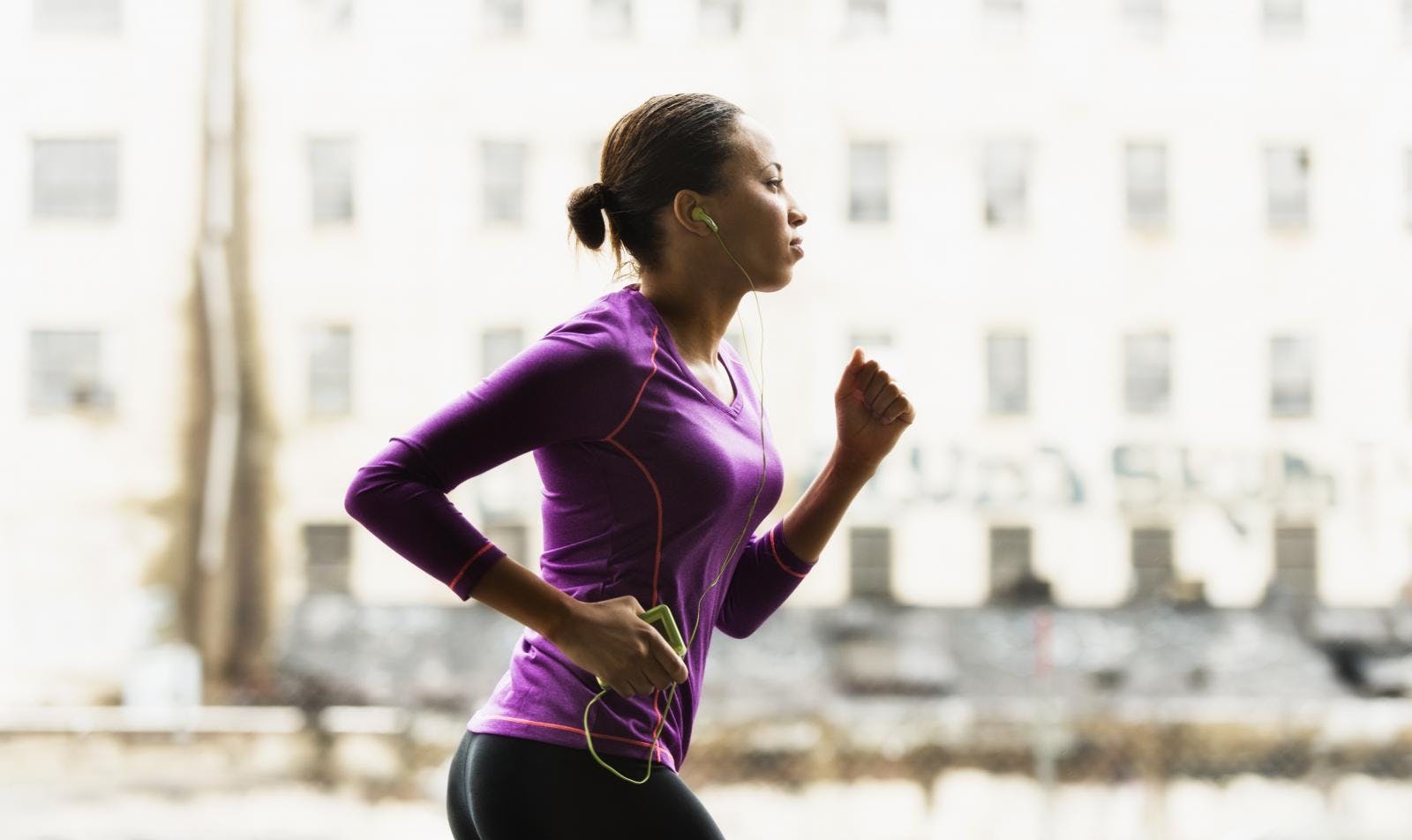 Centrum Performance is a daily multivitamin with Ginseng to support physical performance to suit an active lifestyle.
Centrum Performance includes pantothenic acid and Ginkgo Biloba which helps maintain an active mind and zinc which contributes to the maintenance of normal bones. In addition vitamins B6 and B12 help unlock energy from your diet.
Centrum Performance is available from all major supermarkets or pharmacies.
For adults over 16, take 1 tablet daily with water.
Centrum Performance is sugar free
Centrum Performance is gluten and lactose free
The recommended daily consumption must not be exceeded
Vitamin A (RE)
(50% as beta-carotene)
[*] NRV: Reference value as specified in the EU Food Information Directive.
[**] No recommendation available.
[***] No recommendation available.